Write-As-We-Go!
Exclusive Writing/Coaching Program
Work at your own speed, on your own schedule.
I work with you on a few chapters at a time.
You write or revise as we go -- and you pay as we go, too!

Just starting your book?
~ NO Long Term Commitments
~ NO Contracts
~ NO Deadlines
~ Send any size segment that works for your schedule and budget and pay at that time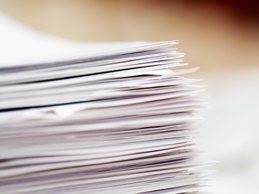 Is your story finished?
You can send me your whole story or you can still take advantage of my Write-As-We-Go method by just sending a segment at a time.
You can consider my comments on that section before you send the next chapters.
That way you can strengthen them before submitting them to me.
Initial Edit
Whether you use my Write-As-We-Go method or want to send your entire book, we start with an Initial Evaluation. This service is charged at my normal fee because it is not a "sales pitch" letter, but a full edit of what you send.
I provide a Substantive or Developmental Edit. That means I address continuity, tone, characterization, setting, plot, structure, pacing, marketability, etc. I do not include copy editing, which is a different form of editing, strictly for punctuation, grammar, etc.

I mark your file as well as send a separate critique letter that explains the marks. This is usually a long letter that covers lots of information for you to build on.

If, after the Initial edit, I do not feel that we are well suited as writer/editor team, I will tell you at that point. But I guarantee that I will have already provided you with plenty of solid and actionable information to improve your story.
Revision Methods
I usually use MS Word's Tracking or Revise feature to mark suggestions to your manuscript. I can also use Open Office with its "Change" feature.  If you want more information on Microsoft Word's method, click here and a very small file will download to your computer to test it out. Or email  me and I'll attach the file to an email.
If you prefer another method of marking changes, please let me know. I'm glad to work with you in whatever method works best for us both.
To get started, send:
Contact Info: Your name and contact information (preferred email, mailing address, phone, etc.)
Manuscript title (or "untitled")
Genre or subject, such as mainstream, mystery, time travel, memoir, etc.
Overview of your story. This can be an outline, synopsis or just a few lines about what you have in mind for your story overall.
Files (for Initial Evaluation): Send an opening scene/chapter up to about 4,000 words, preferably in .doc or .docx format attached to an email.
Process your fee with either PayPal or using a Credit Card (see below)
Fees and Payments
Editing fee: 2-cents per word, with a $45 minimum per submission. For example, if you were sending 3,000 words, multiply by .02 which comes to $60.00.
Each short story is considered a separate submission. Contact me for fees on special projects (non-fiction, queries, phone consultations, etc.).
NOTE: Pop-up blockers may need to be temporarily disabled. A receipt will come from Transaction Express, email: services@bristolservicesintl.com. Check your email, as this might go into a spam type of folder.
Confidentiality and Rights:
You retain all rights to your work when you send any material to me. I always maintain strict confidentiality of all client information. To read my (generic) Security Information click page 1 and page 2.
I can provide a signed Confidentiality Agreement if you wish. Just let me know.
Any questions?  Write to me!