Is This the Definitive Way to Find YOUR Agent?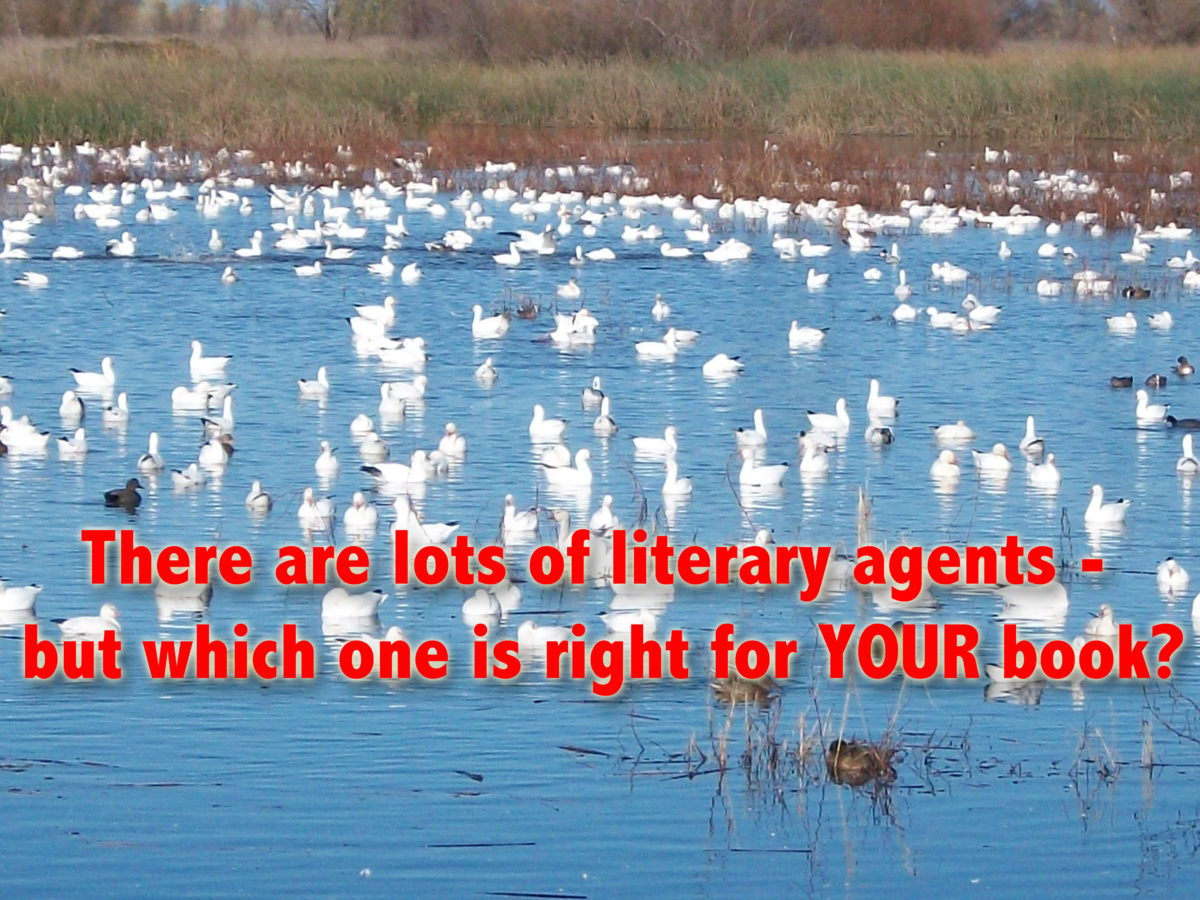 In my last post I offered the first rung of tried-and-true methods to find an agent.  Here are two alternative (and opposite) ways to land an agent–one may be the perfect to get one step closer to your book deal!
Agents have an "in" on the industry and have relationships established with publishers who won't even look at an unsolicited manuscript. (Unsolicited = they don't know you and don't want to see what you've written. Yikes!) Plus the right agent can act as a valuable coach. For instance, here's the unconventional way Karoline Barrett landed her agent who then coached her into a genre where she now has a two-book deal with Penguin/InterMix:
Karoline writes:
"I wrapped up writing my first book, The Art of Being Rebekkah, in December 2011. I worked on my query letter, comprised a list of agents and began the process in January 2012. While I got a respectable amount of requests for partials and fulls, no one wanted my book. Then one day in October 2012, I was looking through my Twitter feed. Someone had tweeted about the Literary Counsel. Okay, I thought, they look interesting,  I'll query them. They weren't on my list, but lists are overrated, right? I got a reply from Frances Black (Fran) pretty quickly. She wanted to read my book!

"I tried not getting too excited. I'd been down this road before. Then she emailed me that she wanted to speak to me.  I was SO nervous. You'd think I was calling the President, the Pope, or [insert your favorite movie star's name here].  Fran was lovely and very easy to talk to. Plus she signed me!!  I had to go through 120 agents, but it was worth it. Fran is always encouraging, helpful, and full of ideas.

"Unfortunately, my first book did not sell.  By now, I was floundering around, wondering what to write next, when Fran asked, 'What do you like to read?'  I replied, 'Mysteries!'  'Then write one,' she replied.  She started talking about hybrid peppers. From her suggestion, I wrote my first cozy mystery, now titled Bun For Your Life. Fran sold it to Penguin/InterMix a few months later!

"If I hadn't signed with Literary Counsel would I be writing a cozy mystery series for Penguin? Maybe. Maybe not. But I'm very glad I'm going through this with them!"
Karoline Barrett's book #1 in her Bread and Batter cozy mystery series, BUN FOR YOUR LIFE, will be available November 2015. Click  HERE to visit her website!
How do YOU find your perfect agent/coach? Here are two polar opposite approaches:
SHOTGUN METHOD: Get an agent from Twitter? Really? Yep—it's possible. That's how Karoline found her agent who coached her into a book deal. Social media is not just a social phenomenon but a business reality. A Google search online isn't enough. You need to join online writer communities, read FaceBook sites to follow writers you admire, hook into twitter feeds, and join ANY other social media that in abuzz about getting published. PARTICIPATE! It is all about networking. And it CAN work for you just as it did for Karoline.
FOCUSED METHOD: On the opposite end of methods, here's an intensive and focused way to find an agent:
Look up books similar to yours on Amazon and review what categories they are listed in under "Product Details." You are looking for the deepest of the subcategories. Like: Books -> Literature & Fiction -> Genre Fiction -> Historical -> Alternate History.
Click on the deepest category, in this case "Alternate History." Review the books listed with the most reviews. In this case, quantity is more important than quality. Because few readers will take the time to review a book. So for every 100 reviews, you can figure there were thousands of sales! And you want books similar to yours that sold well.
Note those books' titles and authors.

 

Repeat the above steps for various deep subcategories that also fit your book.

 

Go to https://querytracker.net . Join it—its free. Now you can look up the agents behind the authors you have listed.
Go to the websites for each of those agencies. See if the agents are still working there and still taking submissions.

 

If the agent is still there, submit a killer query

,

including how you "admire the book (title) by (author) that you represented" as a friendly foot in the door!
If the agent is NOT listed at the agency now, do a search by that agent's name plus the words "literary agent." They may have switched agencies. When you write, reference that you enjoyed "the book (title) by (author) that you agented while at (agency name)."
Plus if the agent is NOT listed at the previous agency, look for agents within that first firm who cover your genre. Reference that you enjoyed "the book (title) by (author) published through your agency."
Add these two methods to the methods I explained in my previous article and you now have several ways to find that perfect agent to help you in your writing career! Need help writing that query letter? Want a professional eye on your manuscript? Email me and let's talk!
New to "Sandra's Tips"? Click here to sign up for my newsletters. Follow me on Facebook or if you want information on my editing services, see my websites at Bristol Services Intl.  or  SandraHaven.com 
Or just email me using the form below and let's discuss YOUR book project!