Lifelines – Don't Let Your Writing Drown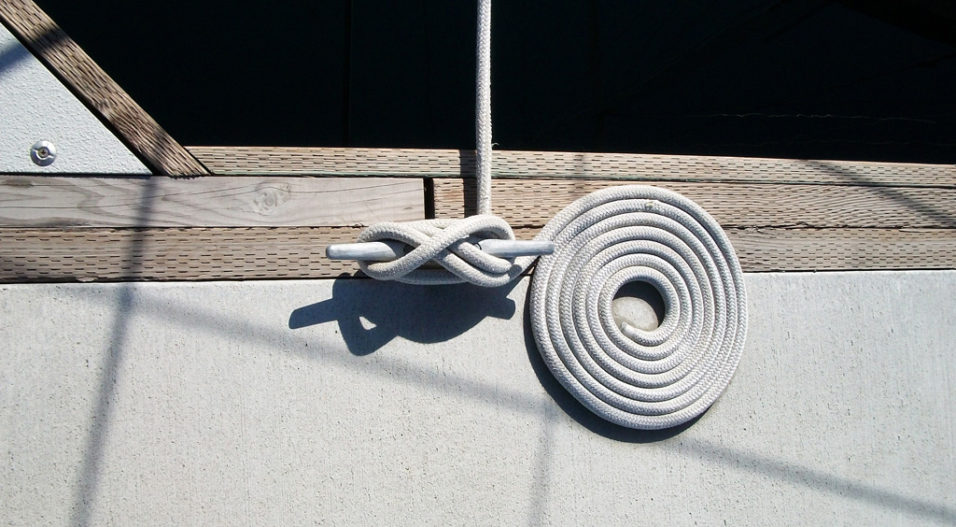 Is your creative writing drifting is a sea of doubt? Or drowning in the undertow of life? Grab a lifeline to buoy you to the surface for a gasp of air and get afloat again.
There is a tenuous balance between our free and flowing creative fount of words and the realities threatening to pull us under daily. So last month I asked: What's the lifeline YOU use to keep your writing focused and in balance?
I loved the responses readers sent in! First, I heard from a few readers who never responded before! Who knew you were lurking there with great ideas to share with other writers? (If you haven't spoken up before, don't hesitate—I'd love to hear from you.)
Second, some great ideas came to light, with a wide variety of ways to both keep you writing and feeling confident. I think you'll find a little gem among them that can help you in your writing.
Here are some ideas for keeping your focus and balance as a writer:
Quotes to Inspire:
One of my writers, David Mark Hebden, answered me with:
"I have a deck of cards by Natalie Goldberg titled, "Write Right Now."
Each card has a motivational saying on it.  Things like:
"Don't worry about style.  Be who you are, breath fully, be alive, and write."

"Follow what you love and it will take you where you need to go."

"No topic is perfect.  You just have to shut up and write."

"Forget expectations.  Just write."

"Writing is the willingness to see."
That's just a few samples.  I read through them from time to time just to try to stay focused."
Tip:
I created a variety of picture/quotes just to inspire writers. Click this page to see a bunch of writing quotes, like the pictured here, to keep you inspired. Click to it anytime you want for inspiration, or download ones you especially like to keep right on your desktop.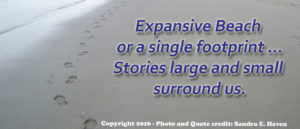 Remember Your Achievements:
From a reader, Robert McDowell:
"I've sold many articles, but few fiction, but I write both. My life line is getting a check once in a while. This tells me I'm writing something that people are being entertained by, or information that they appreciate. The pocket money is nice, but knowing that people are reading my past work is my life line.
My life line also is knowing that it happened once before (sold) and that means it can happen again, but only if I keep writing!"
Tip:
Any sale you make or encouraging note from a publisher or a "thanks" you get on your writing, needs to be mounted on your wall! I have everything from awards from back in 1989 to notes from last week on a bulletin board beside me. Just a glance and I feel confident even in the face of a difficult day.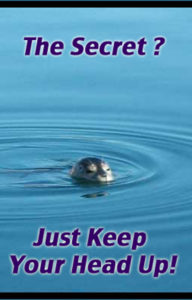 People who Understand Writing:
David Hebden went on to add:
"Of course I always have you, Sandra, who I can always contact for help.  Carroll McNeil, my copy editor, is another person I can always talk with.  They have assisted me in both formatting my projects for publishing and the cover images. I owe everyone I've mentioned above a huge thank you for the professional assistance they've provided me in my writing projects. Thank you."
Tip:
Seeking professional guidance would be my suggestion too (of course!). But it is true: getting professional advice can keep you on the right track. Most professionals are open to quick questions. And sometimes that is all you need—a nudge or answer or tip that will get you going again. Feel free to email me with specific questions whenever you need it.
Hugs, Not Words
No, I'm not talking about writing Silhouette romances.
As one reader wrote, "I suffer from self-doubt and I explained that to my husband early on in my writing. He offered to read my work, but I cringed and said, 'Could you sometimes just give me a hug and tell me how good I'm doing? Without reading it?' I don't think he really understood, but he agreed. So when I feel down on my writing, I tell him it's time and he hugs me and says, 'You're doing great. I'm so proud of you for keeping at it.' Silly thing is, it works!"
Tip:
The support of those around us, from family to friends to fellow writers often has less to do with critiquing our work (that's a subject for a whole other article) and more to do with them believing in our efforts. Explain that to someone who matters to you and let them be that "Atta girl" you need at times.
Listen Up
Several writers use music to keep them in balance and confident.
One writer created a compilation of tunes on his ipod, taking a cue from a website of the 49 Best Songs for Cancer Survivors. The tunes are great for writers surviving the roller coaster of writing emotions as well.
Another plugs himself into march music and takes a brisk walk around the block. (I'm guessing he writers adventures.)
A fantasy writer says he plays soft jazz while writing.
Bottom line:
There are many ways to keep yourself motivated and feeling in balance with your time, your life and your writing. Find your best lifeline that help pull you out of the surf of creative despair and back on a solid footing again.
Share YOUR lifelines; add a comment below.
Discover more writing incentives by clicking here to sign up for my newsletters. You'll immediately receive a list of the articles you've missed that will propel your writing forward. You will also receive my free Successful Story Checklist that will change your writing life.
This is your time to write.  The future of your book is in your hands.
–> Like frequent tidbits of publishing and writing news? Follow me on Facebook .
–>Want specific help on your own book? Check out my editing services, at  SandraHaven.com 
–> If you wish you could join in my upcoming Series Writing Workshops, see that info at Bristol Services Intl.
Or just email me using the form below and let's discuss YOUR book project!