My Top 4 Trend Recommendations for 2016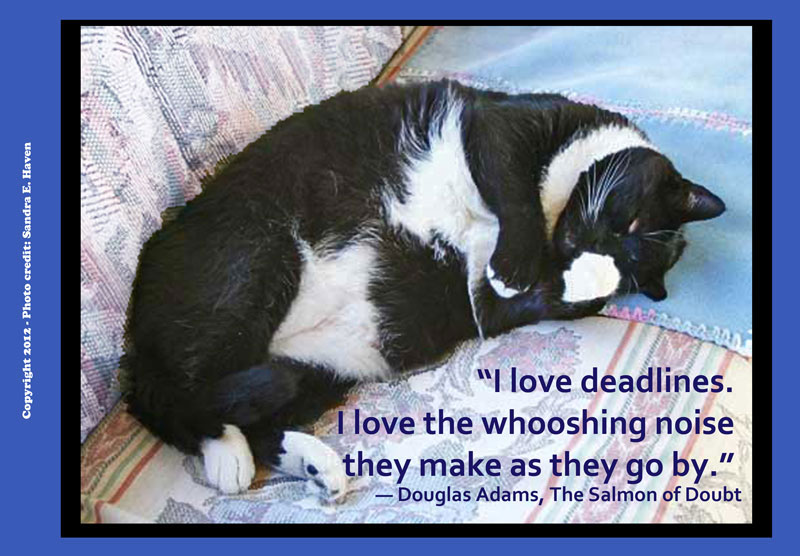 A new year always brings trends to mind. So what will 2016 offer writers? Some interesting trends, some backpedaling, and some skewed perspectives too!
Frankly, I think we dwell too much on those items on our "to do's" that fell by the wayside and fail to see the marvel of what we DID get done. So before we plunge into 2016, let's review a bit about what happened in 2015. Because we never REALLY should accomplish ALL of our goals! Here's why:
I knew a guy who, on his 35th birthday, bragged that he'd accomplished everything he'd set out to do by age 35. I felt instantly down-hearted. I turned to my husband with a miserable look, thinking of the numerous goals I had NOT met at any stage in my life. My insightful hubby said, "Too bad the guy set such low goals that he could actually get them all done!"
So if you haven't achieved all your writing or publishing dreams this year–that's great! You just have something instantly to work toward and look forward to next year. Plus, think of all the things you DID get done! Between life's unexpected changes, the demands of others around us, and a constantly changing publishing world, every little thing you DID do counts Big Time!
As for deadlines? Take a lesson from Douglas Adams, author of "Hitchhiker's Guide to the Universe" : "I love deadlines. I love the whoshing noise they make as they go by."
So what trends do I see that you can take advantage of in 2016? To determine that, let's see what happened in 2015 in the publishing world. Check out this article from the New York Times for the full stories, but here is how trends from 2015 can pertain to YOU in 2016:
FOURS TRENDS YOU CAN USE:
Audio Books:   These were hot sellers this last year. Why the upsurge? Smart phones have made listening to audio books easier than ever before. Audio books are a format that self-published authors can consider as an alternative form of their already published books. Still writing your first book? See if it might fit best fit into the audio format.
Adult Coloring Book:   Authors of fantasy books, like J. K. Rowling, have jumped on the colored marker train and are selling coloring books based on illustrations for their stories! Do you have a book that would work well for illustrations? Even having just a couple of images created that fits your book, then spreading them through social media, making them available for the millions of adult coloring enthusiasts out there (along with links to your book, of course!), is a fresh and creative promotional avenue.
Extending Classics:  This seems to be the hot method. Take Harper Lee's second book "Go Set a Watchman"–published 55 years after her first! Dr. Seuss's family also published one of his unpublished manuscripts, found in the attic,  24 years after his death. Have you considered writing a sequel to a standard tale? Many fairy tales, cultural stories, and ancient myths could offer amazing "what happens next" sequels to follow the "happily ever after" of the original. The options are numerous–and fun!
New Point of View on Old Favorites: The last few years have seen authors producing new books with the same plot but from a different point of view. In 2015, the authors of "Fifty Shades of Grey" and "Twilight" took that writing path, producing the SAME stories but from another character's point of view. Sure, these are already popular authors with already popular books, but new writers can take a lesson with this approach: consider if you have a story that doesn't feel quite right. Is it possible you just need to show that story from another point of view?
So if you have some leftover writing plans from 2015, that's a great way to start the new year–with something already on the horizon to work towards.
If you have no specific writing plans yet, consider these trends as seen in the reading/buying public this last year and start off on a new journey altogether! You'll enjoy your new year with a fresh route to travel and adventures ahead!
Need a navigator along your voyage? Just write to me and I'll be glad to help you map out your new adventure.
New to "Sandra's Tips"? Click here to sign up for my newsletters.
Follow me on Facebook or if you want information on my editing services, see my websites at Bristol Services Intl.  or  SandraHaven.com 
Send me an email using the form below and let's discuss YOUR book project!