Quit Writing to Stop Procrastinating! Huh?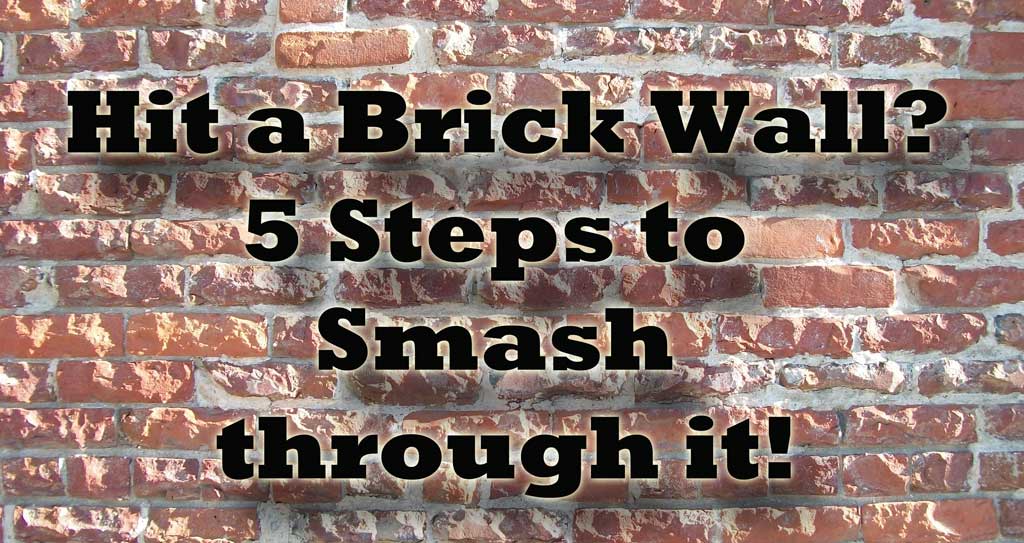 Procrastination is a demon in any writer's life. So why quit writing to avoid it? Here's a 5-step "Quit" trick that will find you writing more productively.
Procrastination comes in many guises, but here are two that I see often in working with the clients I assist through my editing services:
TWO FACES OF PROCRASTINATION:
The Bugaboo of Real Life:
Does life seem to get in your way of writing? Well, life's social, family, health and financial issues (to name just a few) are always bugaboos that mess up every writer's productivity at times. So you might think that you are not procrastinating, that you are just delaying your writing, but are you really?
Sometimes you simply adjust and plunge ahead anyway. Maybe you could get up an hour earlier or stay up an hour later to get your writing done. Maybe you could just start again the next day or next week, but you STILL write. In that case, what looks like procrastination, is just an unavoidable delay. It happens. You accept it and move on. Good for you!
But sometimes we just don't seem to get back around to writing. Not soon enough to keep that fire in the belly of your story. Or maybe not at all!
Now that IS procrastination.
Or, maybe even worse, we spend that non-writing time agonizing over the situation. Which is mentally and creatively defeating.
The Flailing Focus:
Let's say you DO force yourself to plunk your backside in that chair. You close your office (or closet!) door with a note posted, "Don't disturb me unless the house is on fire! I'm writing!" Yea!
Only then … that blank page faces you. The cursor blinks. Your clock ticks. And nothing. You just give up and leave. Which distinctly IS procrastination.
Or you force yourself to write word after word, which isn't pertinent or is just plain lousy. That is also mentally and creatively defeating.
Sure, you can pat yourself on the back for plugging away, but the spark of excitement for writing is extinguished from the drudgery of writing without any focus or goal.
Here's my "Quit Writing Trick" that will:
Ease your mind
Provide focus to your writing
Make your writing time as productive as possible
STEP #1: Quit writing!
Writing on schedule is valuable and marvelous but life isn't always like that. Sometimes it is the break alone, the admission that there is a life outside our writing world, that can STIMULATE our writing when we do sit down to write. Likewise forcing words on a page when there is no focus or stimulation behind them is just plain agony. So what should you do if you find this is the case?
Just Stop.
But … (you knew there was more to this, right?) … before you take that break from writing, mark your calendar for the day when you WILL write again. It might be a day or week later or whatever fits your life. Include not only the day but also the hour you will start to write again.
STEP #2: Limit your writing
That's right. Insert a start AND stop time on your calendar for the day you'll write. There is nothing more powerful than a time limit to get the creative juices flowing. Set down that you have only between 9 and 10 am to revise chapter 3. Or from 2 to 5 pm to write chapter 5. Carve it in stone, time it on your watch, set a buzzer on your computer. (Use any method you find handy.)
STEP #3: Set Your Goal
On that calendar entry you will ALSO state the specific goal. Such as enter "Chapter 5," and know that you will spend only those 3 hours next Monday on that chapter.
STEP #4: Just Do It!
When that date with yourself comes, set your timer. The clock is ticking. And, guess what, you WILL get that chapter 5 done. Why? Because you are focused. You know the goal and you know you have to get it done. A short time-frame will force you to focus, and stop you from trying to find new ideas to add  or thinking you have all week to do it. Perfecting the chapter can come at a later time (also scheduled!)
You want to tramp down each molehill, one session at a time, and not build the mountain that you won't even start to climb!
Will it be the best thing you've every written? Maybe. Maybe not. The point is that you will have accomplished a defined goal in a set amount of time.
And you've KILLED PROCRASTINATION!
STEP #5: Repeat
Decide before you end this current session what the next goal will be and how much time you need for it. Then mark your calendar for your next timed and focused writing session. You'll find some days will be for first drafts, some for polishing or revising. Having your goal planned ahead, even though you are not consciously thinking about it, will allow your subconscious to mull over options and have you prepared for your next session.
This approach keeps you honed in on your work – and it gets things done.
Have another trick YOU like to use to be more productive? Let me know!
New to "Sandra's Tips"? Click here to sign up for my newsletters. Follow me on Facebook or if you want information on my editing services, see my websites at Bristol Services Intl.  or  SandraHaven.com 
Or just email me using the form below and let's discuss YOUR book project!