Secrets to Writing a Series
---
What does it take to write a series?  Read a few of my clients' success stories: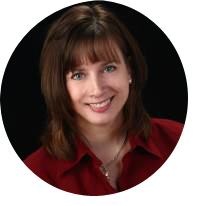 ---
"Sandra has helped edit several of my mysteries. Her suggestions and content edits have helped me enhance character tension, catch plot holes, tighten pace, and significantly improve my stories. I value her insight and highly recommend her services."
Susan wrote her first series for Martin Sisters Publishing: Murder on Consignment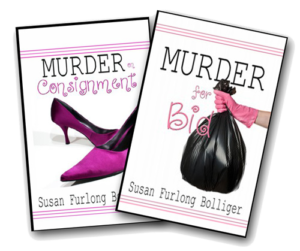 and Murder for Bid .  She then approached a New York agent about a new series. Here's where publishing-and life-can take a twist.
The agent loved Susan's writing but what she was looking for at that moment was just the right author to take over an existing mystery series: A Novel Idea Mysteries. The agent suggested Susan to the publisher; Susan submitted a proposal and was accepted! She wrote book #4 in A Novel Idea Mystery series, Played by the Book 
, and #5, Off the Books.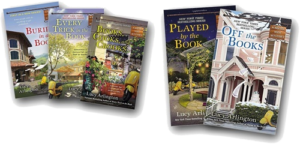 Susan then proposed a new series, based on a Georgia peach farmer's daughter, adding yet another series of published books to her already impressive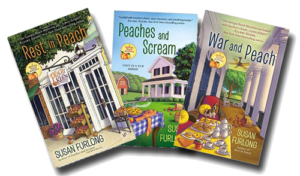 list of accomplishments! Her Berkley Prime Crime cozy series, Georgia Peach Mysteries, began with Rest in Peach,
followed by Peaches and Scream, then War and Peach. Good going, Susan!
Click here and let me help you get your stories ready for readers, too!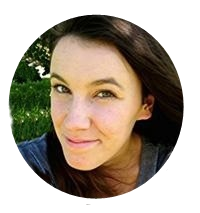 ---
"Many, many things come into play once you decide to turn a standalone into a series. Characters must develop further, plots must thicken or change entirely and you need a reason to continue on!
Sandra's advice in editing helped me a huge deal when it came to those points and how to manage them. She showed me how to keep ideas, characters and plots flowing from one book to the next, and all the while added new parts to the book - parts which have become my favourite and made the novel far better."
Lara has the second book in her trilogy published, with the launch of "Red Fox, Silver Fox." In her first book "Red Fox" the world has grown hostile as environmental changes have caused massive problems and the new Biocentric government enforces a brutal "green" philosophy. In the process, Freya, a headstrong and determined young Australian woman, is separated from her family and interned in the most horrific of circumstances.
Dystopian viewpoint with an Aussie flavor!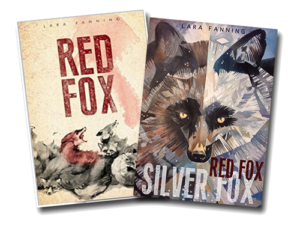 In her second book, "Red Fox, Silver Fox" Freya jeopardizes her freedom to return to the Biocentric's evil world to rescue her family, even when the Beech Clan forbids her from leaving their secreted camp rainforest to search for them. New perils await as Freya and the Clan leader, haughty young man Kharanshu Delh, set out on their secret rescue mission. But a greater problem emerges: For a wild and violent side of Freya is becoming harder to keep dormant.
From a stand-alone to a series:
"I never begin a novel with the intention of turning it into a series. Most of my books ARE part of a series, but I cannot say that I planned them to be so until about half-way or at the end of the original novel. Red Fox was intended to be a stand-alone, but I saw its potential to go far further and delve into deeper issues. If I see a reason to turn a lone book into a series, I will attempt to do so." 
Lara's success on Goodreads shows the enthusiasm of her readers. She is currently working on her final book in the series.
Editor's Note: A current interest in dystopian fantasies, like Hunger Games, has fueled reader interest in such trilogies as Lara's. However, it takes a fresh approach and emotionally-charged writing to bring success for any book in any trending genre. Lara delivers on that.
I was pleased to help her with this fine series. Have a fantasy you'd like to share with readers?
E-mail me to discuss your ideas!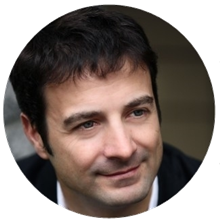 ---
Successful Canadian Series Author
Daniel Kalla, a family physician in Vancouver, B.C., Canada, was working as an ER doctor when he submitted his first book, a psychological thriller, Rage Therapy to an agent.
Being Flexible Pays Off
The agent suggested that the book would have a better chance of attracting a U.S. publisher if it was set in Seattle instead of Vancouver. Daniel contacted me and I was glad to work with him to reset the locale and insert its Seattle flavor.
Tor Books bought Rage Therapy and scheduled a meeting with Daniel. He had already started writing a second medical thriller, Pandemic about a new killer flu unleashed on the world by bio-terrorists. He was only two-thirds through writing Pandemic, but he took time off work and wrote what turned out to be the last 30,000 words in nine days.

The Importance of Timing - and Putting in the Work
Tom Doherty, Tor Book's founder, took a special interest in the second manuscript, decided to publish it as well as Rage Therapy, and ordered 195,000 copies of Pandemic for the initial print run.
Pandemic flew off shelves as the story hit a nerve with the public as the ramifications of SARS became the hot international topic on the news.
Daniel didn't stop there. He said in an interview, "It's like an addiction. If I have five minutes and can get near a computer and type a few words in, I do. When I'm writing a story, I just have to get it out."
He now has now six medical thrillers published and also The Shanghai Series about the Jews in WWII trapped in the ghettos of war-torn Shanghai. That series includes The Far Side of the Sky,  Rising Sun, Falling Shadow, and Nightfall Over Shanghai.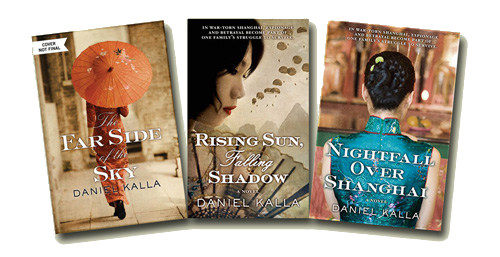 Daniel Kalla's books have been translated into eleven languages, and two have been optioned for feature films.
Editor's Note: Daniel took the advice of his agent and had been willing to get help to reset his original book's location. Which led to a book deal at just the right time for his second book's topic to catapult his career. Timing is important--and so is being flexible.