Secrets to Writing a Series
---
What does it take to write a series?  Read a few of my clients' success stories: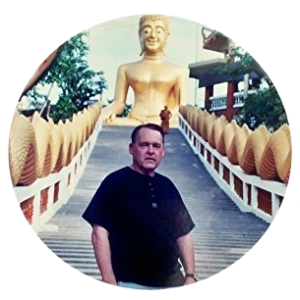 David Hebden
---
Explore the Possibilities
David Hebden wrote to me about my edit of one of his latest books:
"I've read completely through your comments and suggestions several times and it all makes sense. I'm sure it will make the book more interesting. I made some changes based on your suggestions and opinions which I believe make the book much better for the reader. I really appreciate the time and effort you put into all my writings. Thanks for everything."
After serving honorably in the United States Army during the Vietnam conflict, David returned to Southern California and worked in law enforcement.

Exploring a New Career
With his career winding down, he turned his energy -- and experiences -- into his first book The Flamingo Heist on Amazon's Kindle Editions.  In it, its unsuspecting hero, John Bird, gets more than he bargained for when he discovers the cruise ship he works on carries more than smiling tourists. Between the largest heist of U.S. gold bullion, the wiles of lovely Anna, the captain's orders, and the manipulations of Interpol, John must race across Europe to save himself and Anna.

The thrill of writing carried David then to create:
Editor's Note Don't limit yourself when you write. Explore genres and backdrops to find your writing niche.  E-mail me and let's talk.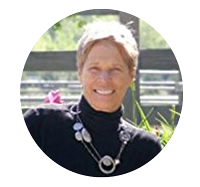 Rose Miller
---
"
You are so talented. I know it is your business after all, but I was so impressed with your suggestions with the horse book, and I told you then, too, but you just can see the picture and add just the right 'stuff.' Thanks so much.
"
Sharing Your Joys with Others
Rose Miller enjoyed a career raising and showing a special breed of horse -- the Tennessee Walking Horse. Along the way she learned the sweet success of loving and showing these horses, but she also learned the truths about some other aspects of that field. She wrote The Horse That Wouldn't Trot, a book that exposes the crippling practice of soring as well as delivering a heart-warming story of the love between a woman and her horses.
One (related) subject at a time = a series!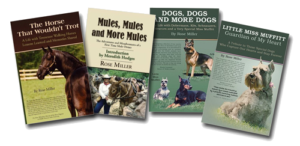 Rose continued writing about her love of animals, including, "Mules, Mules, and More Mules", "Dogs, Dogs, and More Dogs" ,and "Little Miss Muffitt, Guardian of My Heart." These books define her life with some special companions who have shared their lives with Rose. Her books demonstrate the kind of bond that we humans can have (and need!) with our furry friends.
Editor's Note: Have some special aspect of YOUR life to share with readers? A book about just one person, hobby, your career, or special critters (like Rose wrote about) can make fascinating reading. E-mail me to discuss your memoir ideas!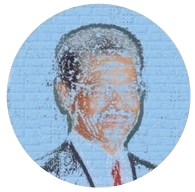 Coby Derek James 
---
Adventures Based on Experience
Coby Derek James, is the pseudonym for an author who wrote me to say,
"I got a publisher for the Australia book and I acknowledge you for your help in the acknowledgments. Your edits were excellent and I incorporated all of them in the revisions."
This author has more than thirty years of combined diplomatic and international experience with various U.S. agencies. He works on a contract basis and continues this work today. He writes under an assumed name, both to continue his work and protect his sources. Coby lives in various places around the world but loves Australia and spends as much time there as possible.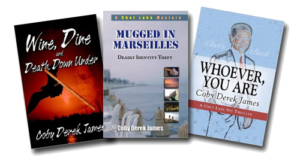 BookExpo America -- To introduce your books to readers
Coby began his Chet Lake Thriller series with Wine, Dine and Death Down Under, released by Llumina Press during BookExpo America at the Los Angles Convention Center. He followed that with another Chet Lake adventure with Mugged in Marseille, and Whoever You Are. The hero, Chester (Chet) Lake, part Native American and part African-American, is no stranger to danger and he uses his heritage, his background in urban planning, and his maturity to slip across borders around the world to fulfill his international assignments.
Editor's Note: Do you have a career that begs to be brought to life on the printed page? E-mail me and let's talk!