Writing Neurosis: Author Branding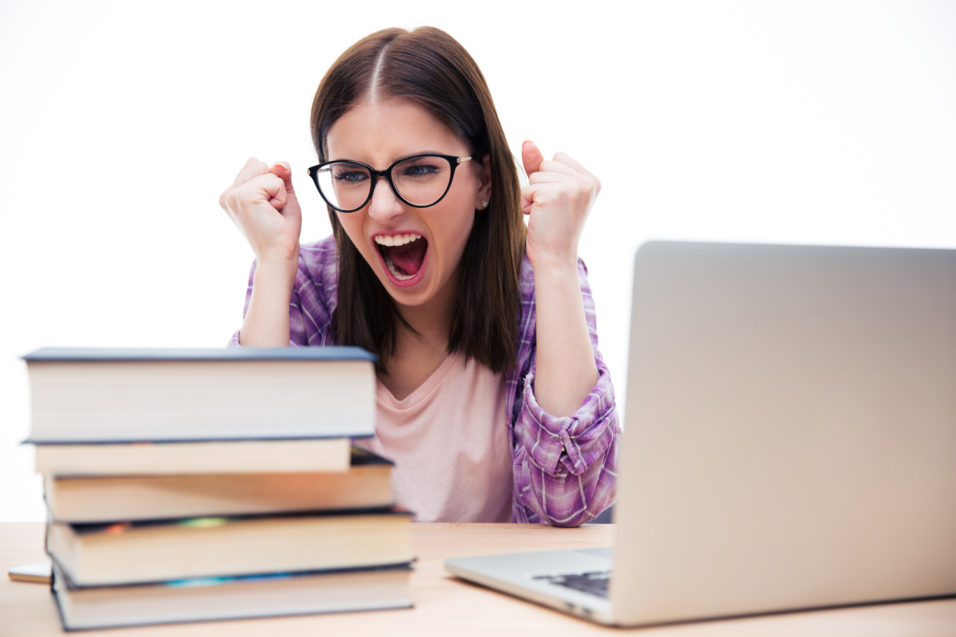 Author branding can frustrate the best of us. I came across this bit of pertinent graffiti scribbled on a fictional wall in a newly released fantasy:
"You have to be crazy to work here, and there's a two neurosis minimum."
Arthur Diagle in his fourth book in his series about a William Bradshaw, King of the Goblins, might have been talking about writers instead of goblins!
And if writing isn't proof enough that we writers are a bit, well, crazy, then the marketing of that said writing certainly is proof. But in that case it is our author branding efforts, marketing of our books, and promotions along the way drive even the most sane of us over the brink. (Well, that's my excuse, anyway.)
When it comes to promotions and putting themselves "out there" with an author brand, writers fall into three categories:
They love it. All that fascinating technical things, networking, meeting like-minded authors, and learning about the publishing world. Yea!
They hate it. All that confusing technical stuff, social media flurry, glad-handing and buddying up to others. Yuck!
They love and hate it–depending on the specific venue. (Or depending on the day!)
When it comes to branding yourself and marketing your book or series there are a lot of moving parts. Places to put yourself out into the world. Ways to do it. Fees. Hype. There is no single, simple answer. This is a broad subject with lots of opinions.
My best advice: BREATHE!
* Don't let excitement overwhelm your good sense and plunge you into more marketing/branding venues, methods, and activities than you need.
 * Don't let fears and frustration stop you in your tracks.
Just take this aspect of becoming an author as a new project: not good, not bad, just a learning process. And I have a couple secrets for you:
SECRET #1: You don't need every form of marketing!
That's right.
Some authors never use FaceBook, just their own blog. Other successful authors don't have a website or blog at all and ONLY use FaceBook. Others use Twitter (or Instagram or some other method) almost exclusively. So before you plunge into "doing it all," study each form and decide which ones you would be comfortable with jumping into.
Do you have an author you admire, especially a newer author who is doing well? Check out how THEY promote their books and brand themselves.
The biggest mistake writers make is forgetting the basic principles as they get super-involved in details and the glamour or get overloaded with info on it.
SECRET #2: You don't need to get all fancy-schmancy!
Sure, you want a wonderful image and logo. You want well-worded and interesting information. But make these pertinent to your book and genuine to you. That is how you attract the right readers and turn them into fans.
Keep these Basic Principles in mind:
Be clear

Be consistent

Be appealing

Be real
For example, whether you are talking about a logo for your website or the cover of your book, make the typestyle readable; set a tone, whether serious or classic or funny or feminine or mysterious–but only what reflects your specific book; make it look and sound good while still suiting your genre or subject matter.
Again, look for inspiration at the books in your genre that you admire. See the visual images and written tones that make them stand out. Then consider which of those elements suit your specific book or series or yourself as an author.
Start with these two secrets and those principles and you'll be more likely to breeze–and breathe–through the marketing process. And (just maybe) not go crazy in the meantime.
FREE WRITER BRANDING CONSULTATION:
Want to discuss YOUR branding plans? Just email me and we can set up a FREE 20-minute phone call.
LEARNING:
Discover more writing tips by clicking here to sign up for my newsletters. You'll immediately receive a list of the articles you've missed that will propel your writing forward.
–> Need articles to avoid writing frustrations? See: Haven4Writers.com
–> Like occasional tidbits of publishing and writing news? Follow me on Facebook.
–>Want specific help on your own book? Check out my editing services, at  SandraHaven.com 
CONTACT ME:
Or contact me directly with an email and let's discuss YOUR book project!