Publishing Scams – Beware!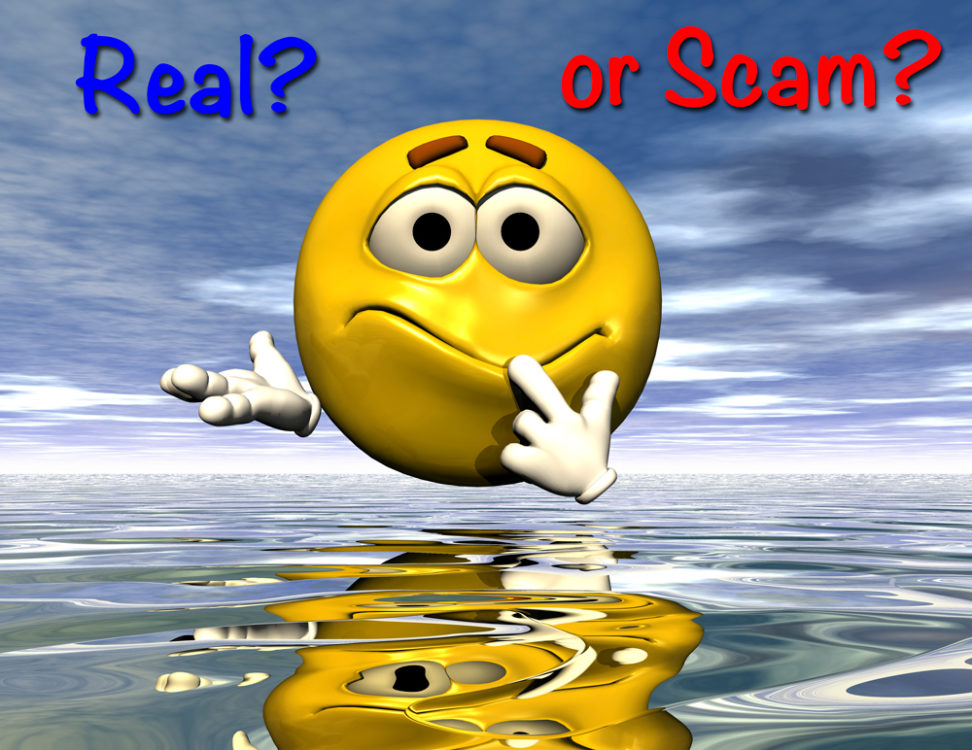 Anxious to get published? Maybe TOO anxious? It's easy to snap up the first offer you receive to publish your book. But is it a real offer or a scam? You should take time to check the offer out using these pointers.
Once a writer gets to "The End" all they want to do is get published. But no matter which route you take to publishing (traditional publisher, small press or self-published), be aware that roadside bandits are ready to grab you and your wallet.
Knowing more about the industry is the first step in avoiding being bamboozled. Anyone can say they are a publisher; it is up to you to determine if they are the real deal. Some clever sleuthing will help you make that determination and avoid the scams along the way.
In this article, I'll look at the traditional publishing route and in my next article I will address the scams in self-publishing too.
Who Are Traditional Publishers
A commercial (also called traditional) publisher is one who will pay you for your manuscript so that they can publish your book, promote it through mainstream media, and distribute it to bookstores, big box stores, and specialty outlets.
You don't have to pay anyone to get a traditional publishing deal and if you are asked for money, then it is probably NOT a traditional publishing company.
It's possibly a vanity publisher, someone anxious to take your money, promising much but not delivering the kind of end product you really want.
Or it might be a self-publishing service, which is fine IF they are upfront about what they really offer and you are prepared to self-publish. (My next article will address scams in that area of the industry as well.)
There are also hybrid options, like co-operative ventures, with varying degrees of sharing the costs of publishing and joint promotions. But this article will stick to the first path most writers think about: traditional or commercial publication.
How to find and analyze traditional publishers:
If you are looking to be commercially (also called traditionally) published and you submit to any of the Big Five Publishers (Penguin Random House, Macmillan, HarperCollins, Hachette or Simon & Schuster), you can be sure you are dealing with a legitimate publishing house. Check out this list from The Balance online magazine to see the numerous imprints (sub-publishing arms) within each of these Big Five.
However, let's be honest—the chances of getting picked up by one of them are pretty slim. The majority of the Big Five and their various imprints only prefer to look at manuscripts presented by literary agents.
Mid-sized and Small Publishers
So maybe you would be better served by targeting one of the many mid-sized or smaller publishers. They are just as good—sometimes even better—at working with authors and are there to help you succeed (because, hey, that is how THEY succeed as well!).
There are many of these types of publishers, and you need to research them to be comfortable these are established publishing houses and not fly-by-night companies.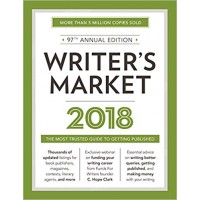 There are many ways to learn about publishers, but the standard approach–and it should be your first step in your research–is to get the most current issue of Writer's Market.  It is a great resource listing traditional publishers of all sizes. Most libraries have the book available, but I recommend you buy the online version (versus printed book) because the online information is kept current and there are frequent changes in this industry.
Avoid the so-called publishers who advertise they "want to publish your book." Traditional publishers are swamped with submissions, so it is highly unlikely that they will advertise to find manuscripts.
Many companies that DO advertise in that manner are not really publishers, but printing services. If you don't mind to pay a printing service, fine, but in that case see my next article because there are scams aplenty in the self-publishing industry as well.
Make a list of the publishers that interest you, based on those that publish the type of manuscript you have written. Again, Writers Market will define which genres the various publishers are looking to publish. Armed with your list, start your deeper research.
START HERE:
Google the name of the publisher (use quotation marks around the name) along with the word "scam." Put a "+" symbol between them. Your search term will look like this:
"ABC Publishing" + scam
Take a look at the resulting answers. Be certain you are looking at sources that are NOT from that company itself (just look at the URL listed at the bottom of each search result and that should clue you in).
If that publisher's name and the word "scam" are both in the same result, click through and read it. Use your judgment about whether this is just a disgruntled single person or, in fact, indicative of a problem. This, by itself, can be enough to unearth a dishonest would-be publisher.
Repeat this same process with these terms:
(Company name) + problem
(Company name) + complaint
(Company name) + fraud
(Company name) + rip-off
(Company name) + review
(Company name) + "Better Business Bureau"
No real problems? Then keep going with these next steps:
Review of a Publisher
You are now ready to look at a company's own website and their track record. You will be looking for several factors.
#1  What Does Their Website Look Like?
A flashy website is not always an indication that a business is legitimate. However, a poorly laid out, or difficult to negotiate, website can indicate a company that is not on top of the Internet's technological challenges.
In that case, it is questionable how up-to-date they are for creating e-books, which are a big part of today's publishing market.
#2  What Do Their Books Look Like?
Glance over the covers of the books they have published in your genre. Are they instantly recognizable as being in that genre? Is the cover attractive? Is the title easy to read and are the images appealing to readers of that audience?
Covers are vital to marketing and if they fail on this count, then count them out.
#3  What Have They Published?
Look at the books in your genre that they have listed as ones they have published. Go to Amazon with a few of those titles and note these statistics:
Date the book was published. Knowing how long it has been out will help with the next steps of your analysis.
Number of reviews it has. Publishers on top of the game will be certain there are at least a few reviews listed for books as soon as a book is published. Look at the dates of the reviews. Have more reviews come in since the book was published? They may not all be five-star reviews, but the quantity of them is important. It indicates that their publicity and marketing departments are doing a good job.
Consensus of what those reviews say, not just the number of stars. If too many state that there were typos or other indications of poor quality in presentation, steer clear.
Categories that book is listed in. There should be at least a couple subcategories listed. Good publishers know that.
Author's page. If the author's name is clickable, click through and see what is posted there. Is the author's picture presentable and is the write-up well worded and interesting or informative to readers? Good publishers will help authors get a fan-attracting "Authors page" in place on Amazon.
#4  How Well Do Their Books Sell?
Check out how well the books by this publisher sell by looking at Amazon's "Bestsellers Sales Rank." If a book's listing in the bestseller rank is anywhere under a million, it means they are selling at least some copies. If the ranking is less than 400,000, it means there are likely at least a couple to a few sales a week. In a market with over a million books for sale, that's fine.
If there is no rank at all, it probably means no copies have sold yet, another sign that the publisher is not doing their job, as there should be at least some sales.
#5  What Do Their Books Sell For?
Look at the typical cover price of the various books this publisher sells. Is the average in keeping with the prices of other books in that genre and of that format (e-books versus hardbacks, etc.)?
Question Their Authors
If there is any doubt, or if you just want to be more thorough, now look up the authors of some of those books you've researched. They should have a strong online presence (website or blog, Twitter, Instagram and/or FaceBook accounts). Somewhere in these sites you'll likely find a contact email.
Write a brief and polite email asking their experiences with the publisher and ask if they would recommend them to you. You might be surprised at how approachable most published authors are and learn some facts you couldn't find out any other way.
YOUR FINAL DECISION
Not every one of these steps may be necessary. Sometimes just one of these steps might give you the firm grasp that they are a company you want to work with. Or a warning signal to avoid them.
Remember: the publisher you pick will be representing YOUR hard work! So be sure to choose a publisher that will take the same effort to produce your manuscript in a manner that will make you proud.
In my next article:
I'll review the scams in self-publishing and how to avoid them as well. Don't miss it!

Advanced Notice:
I am about to launch my book "How to Publish a Novel or Series: Find a publisher or self-publish? The essential guide to help you decide how BEST to get published."
This book will detail publishing options so that writers can determine, for themselves, the best approach for their specific needs, budget and preferences for getting their works published.
I will be offering a limited number of free ARCs (Advanced Review Copies).
Interested? Email me now!!