For over two decades I have provided editorial services for writers around the world and publishers across the United States and Canada. Take a look at a few of their success stories here.
My articles have appeared in Writer's Digest Book's "Novel & Short Story Market" and I was profiled in "The Market Guide for Young Writers." I was Senior Editor for Writer's Intl. Forum, which placed in Writer's Digest's Top 50 Fiction Markets for three consecutive years, and I am contributing writer for WriteToDone.
Click here and let me help you become the writer you want to be.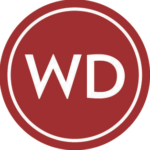 ---